Right now we have a group staying in a house near the Youth Center from Youth with a Mission. Some of them are from the States, a few from Australia, and two from Canada, I think 12 in all. They are going around West Africa doing a lot of different stuff, so they are here for a week. They have been on the road for a while so on Saturday we cooked them some pizza and took over some chex mix to share that we got in the mail from Grandma and Grandpa Atkins.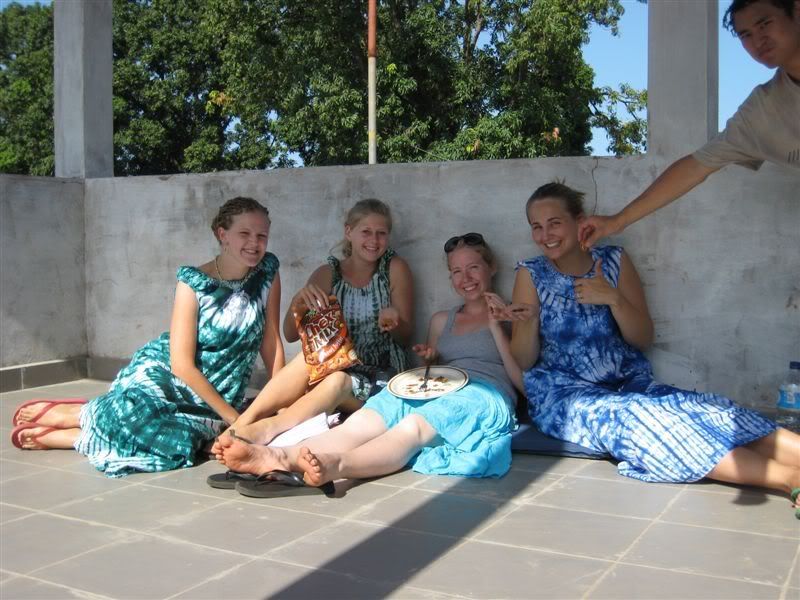 After that I needed to go to the market to pick up a new dress that I had made (picture at the end of the blog), so we took them with us and that was an adventure. They don't speak any Creole so we had this huge group of white people catching every vendor's eye and then only a few of us doing all of the negotiating. Like I've said before, I'm really good at shopping in Creole now, so it wasn't that much of a problem but it was super tiring. None of the vendors wanted to give us good deals, but I did manage to weasel some deals out of them. Several of them complimented my Creole after we had completed the transaction, which was pretty funny.
Everyone on the team is really cool. It has been neat to hear people's impressions of G-B who are from different places. Everyone has their own take on their experiences, you know? It is really weird to be the head Creole speaker when we go somewhere with a big group. It is also kind of weird that in a lot of ways Jase and I are the head Americans now that our teammates are not here. Tons of stuff gets run by us and sometimes it is difficult to know how much advice to give. We are trying to strike a good balance because we want to be helpful but we also want the Center to be operating with as little influence from us as possible.
Here is something I don't really get. Almost everyone on the YWAM team is sick. I think that 7 out of the 12 have tested positive for malaria and at least one of them has been in the hospital here for a few days. I honestly don't understand why they have the schedule that they do. They are having meetings from the time they get up until 10am, and then they head over to our church and teach a discipleship group for an hour. After that they do door to door evangelism with translators until 2, come home to eat, go back and do more door to door until 7pm when they have a service at the church for all of the people that they talked to that day that lasts until at least 10pm. They come home, do praise and worship together, go to sleep, and get up the next day and do the exact same thing again. I don't know about you but all of that time in the hot sun interacting with people that I don't understand, in situations that are totally unfamiliar, drinking water that is not what my system is used to, and eating fish and rice all day would get to me pretty quickly. No wonder their immune systems are so crazy that they can't stay healthy. I stay out of the sun, take at least two showers a day, and spend most of my day interacting with people in English and I still sleep hard for at least 9 hours a night.
Anyway, not to be down on YWAM, they are doing a great thing here. It is just interesting that they would expect that they could work as much here as they could back home, you know? It's a different world in so many more ways than one.
By the way, here is the picture that I talked about at the end of my last blog. Jase went to SITEC and posted the blog without me and he didn't see my note to include it. Aren't we cute? Again, I would like to point out the hot pinkness of the ice cream.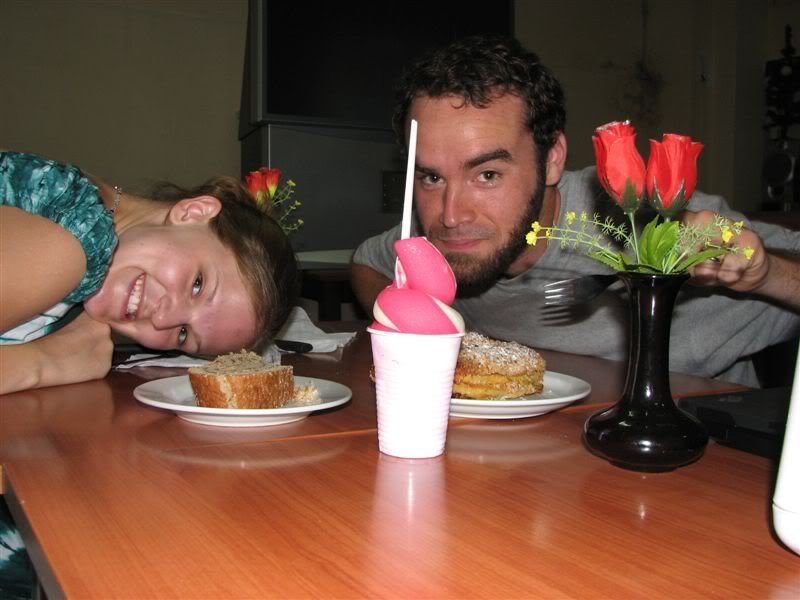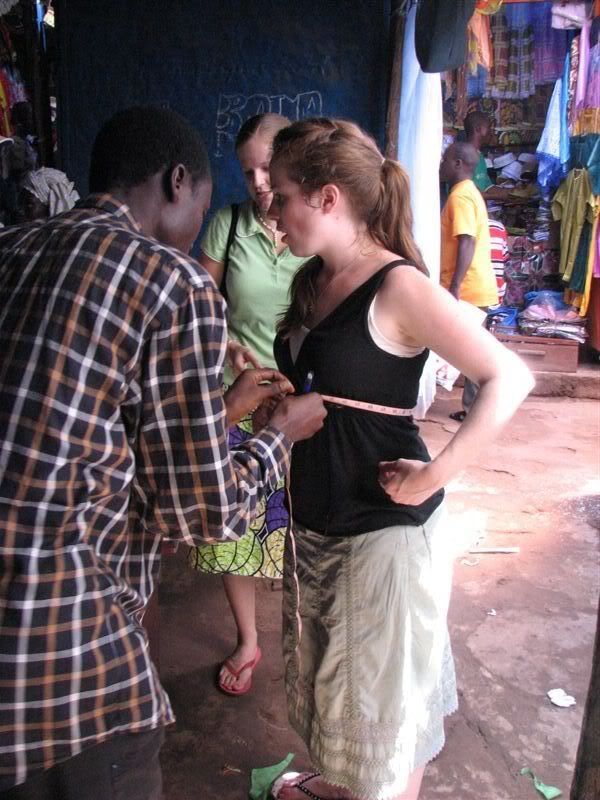 Erica and our tailor, Seku. His name is the same as the word for dry.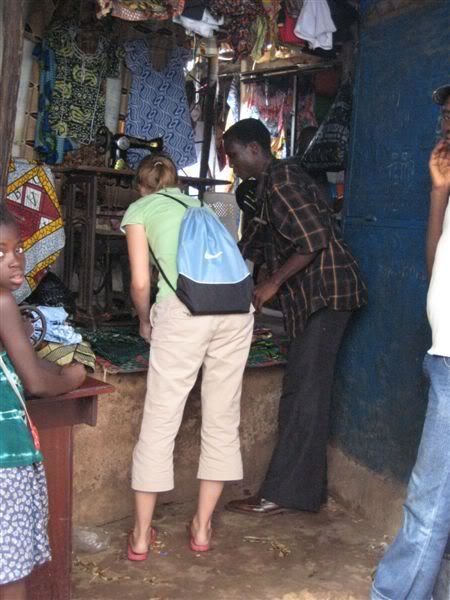 Me and Seku plotting out the new dress.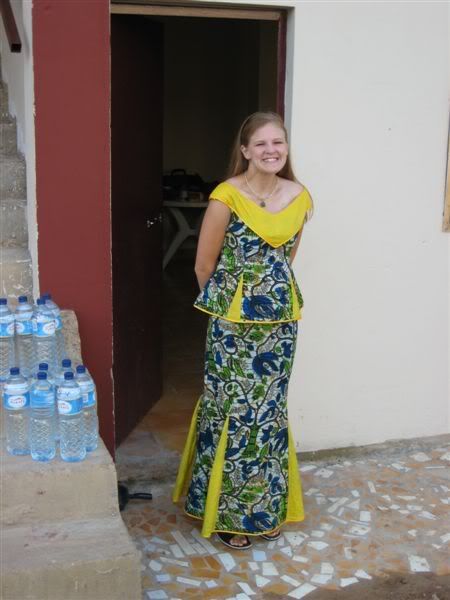 Tada! An Emily Atkins original. I drew it out on a piece of paper and he made it. Not bad.