Another vacation has come and gone... I've always been a list maker, but I've noticed that as our time here is coming to a close (yeah, we have less than two months...) I've started to make ridiculous lists. I will write down 20 things to do in an amount of time that would be more realistically suited to 2. I'm just not sure how we are going to be able to get it all done...
On a happy note, Fernando is going to be coming back here from the States today or maybe tomorrow. He was in Dakar (Senegal) on Monday, so he could've made it back yesterday, but he had a few things to do there first. We are all really excited to see him again. He told Jase on the phone last week that two of the things he is going to miss about American food are starbucks and brownies. I have developed some pretty awesome brownies over here, so that should help a little. Jason and I love coffee too, and because of the heat we have started to really love iced coffee. When we first told our Brazilian friends about cold coffee, they made some pretty terrible faces, but when we had them over for tacos last Tuesday we changed their minds. We made iced coffee drinks in the blender and they were a big hit.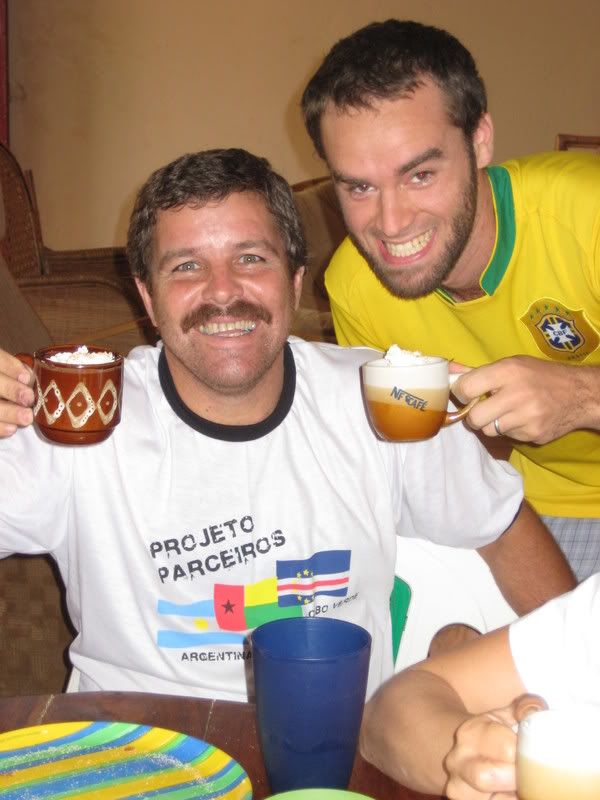 Jason and Gilson enjoying some "café fria"
You know how sometimes you have a bit of a bad day and you need something to remind you that everything really is good? I was having one of those days on Saturday when my friend Ligia stopped by. She and her husband were participating in a conference here at the Youth Center for a few hours and she had brought her little three-month-old, Manasés. She didn't mind keeping him with her, but she knows that I love babies so she didn't know if I would want to play with him for a few hours. I (of course) said yes and we had a good morning.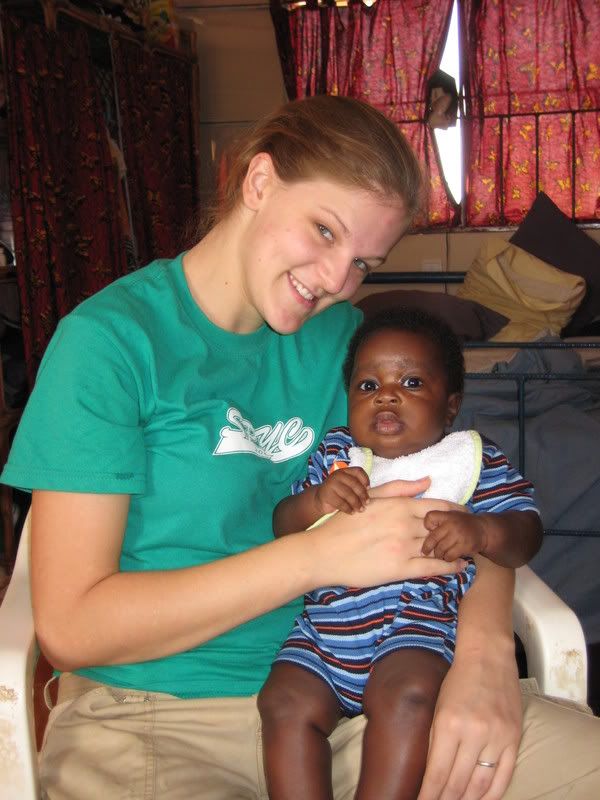 Me and Manasés hanging out right before he fell asleep.
I decided for fun that I would get my hair braided, so I did that on Monday. It's not going to be a permanent style for me, but it's fun for something different. I think I kind of look bald, but the people here really like it.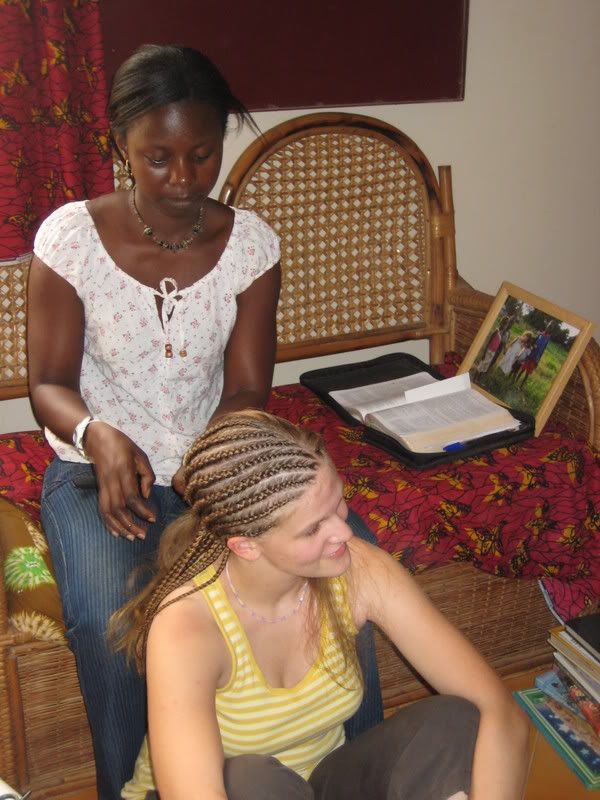 Putting in the braids took under an hour because we didn't use any fake hair. When I got my hair done last time it took 4, so I was relieved.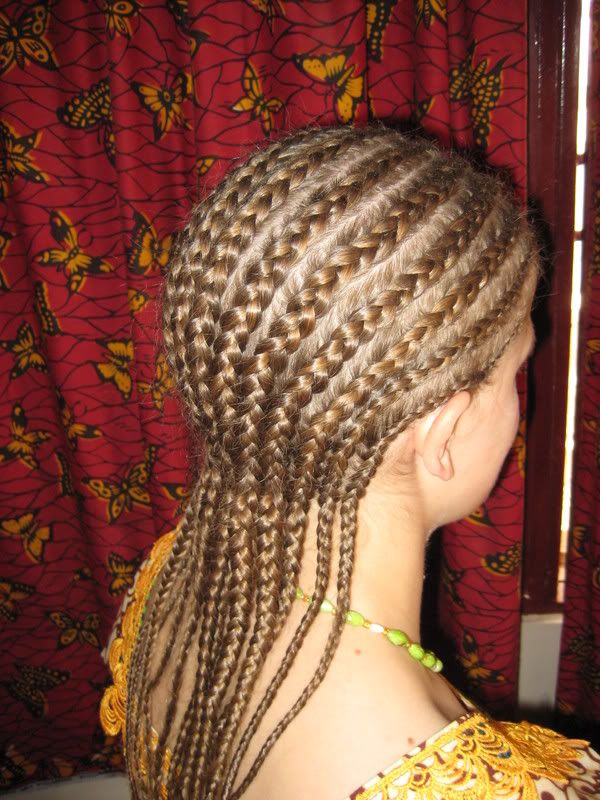 The finished product.
Wow, I still can't believe we are leaving here in less than two months!!!!!!! See y'all soon!