I forgot to include two pictures that I had wanted to put in my blog about the trip. The day before we left I did a little bit of laundry and Jason took a picture of me scrubbing on the wash board. Humerously, the girl who cleans the guest rooms saw me washing and told me to stop so that she could get more soap. Then when she came back with the soap she just took over washing. When I told her I could do it she just laughed and said that it would take me all morning so I washed up some other things while she worked the clothes over.



The sete-plus was so hot and all afternoon I was sitting in the sun. I already had a sunburn from sitting on the side of road, so I covered myself with some bags. They kept the sun off, but I was still baking. After we got to Gambia we stopped at a check point and some girls ran up with bags of cold water. It was probably the single most refreshing drink of my life. You just bite a little hole in the corner to get started. Jason took a picture so we could share the moment with you.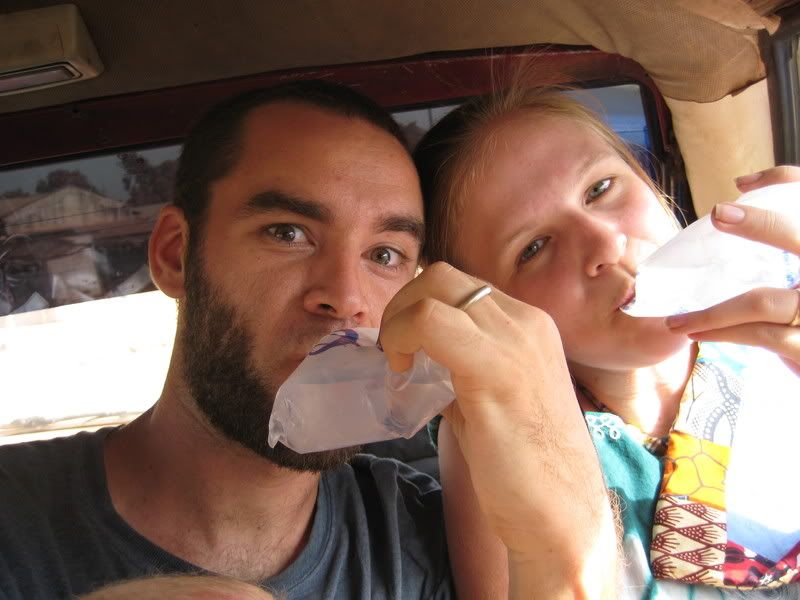 The whole time we were in the car I was thinking that I should be soaking up as much heat as I could before Germany, and I was right. It's really cold here. Today Jason and I went to an old town with our German friend, Anna. It was so beautiful! After a glass of hot chocolate and home hot spinach cake (more like quiche) we felt brave enough to try some ice cream. It was cold, but delicious!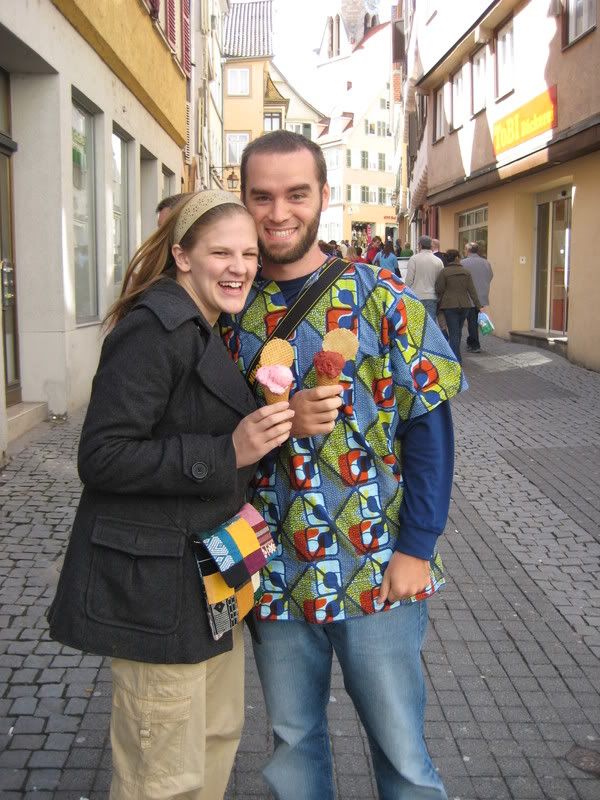 (I borrowed the coat from Anna's sister. Definitely a good decision!)